Manufacturers of Plant and Machinery for the Paint, Ink and Chemical Industries
Attrition Mills
VARIABLE SPEED-DRIVES OPTIONAL
VARIABLE SPEED-DRIVES OPTIONAL
| | | | | | | | | | | |
| --- | --- | --- | --- | --- | --- | --- | --- | --- | --- | --- |
| TYPE | VESSEL GROSS | MILL BASE | A | B | C | D | E | F | G | kw |
| | CAPACITY | WORKING CAPACITY | | | | | | | | |
| SSP  25 | 80 LITRES | 40 LITRES | 1885 | 1400 | 550 | 275 | 420 | 1085 | 486 | O7.5 |
| SSP  50 | 165 LITRES | 75 LITRES | 1850 | 1900 | 735 | 367,5 | 266 | 970 | 636 | 11 |
| SSP 100 | 500 LITRES | 150 LITRES | 2240 | 2220 | 876 | 438 | 280 | 1187 | 790 | 22 |
| SSP 300 | 1600 LITRES | 600 LITRES | 3350 | 3100 | 1365 | 627,5 | 176 | 1638 | 1140 | 55 |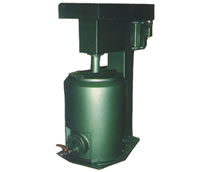 Vertical Bead Mills
5.5 - 22.5 Kw
12 litres - 70 litres
BEADMILLS
MODEL
DIMENSIONS
CAPACITY
(A) HEIGHT
(B) WIDTH & DEPTH BASE
(c) HEIGHT TO SPOUT
WEIGHT KG
KW
OUTPUT LTRS/HR
02-P
1550
0600 x 0500mm
600mm
310
2,2
012-125
03-P
1740
0720 x 1760mm
820mm
420
5,5
030-170
08-P
2064
1200 x 1200mm
900mm
2740
11
105-280
16-P
2064
1200 x 1200mm
900mm
1210
18,5
230-600
HIGH SPEED DISPERSERS
AVAILABLE IN SINGLE, DUAL AND VARIABLE SPEED
| | | | | | |
| --- | --- | --- | --- | --- | --- |
| MODEL SSP | 15 | 18 | 20 | 22 | 25 |
| APPROXIMATE DISPERSION | | | | | |
| RANGE  (BATCH SIZE) | 500-800I | 600-1000I | 700-1200I | 800-1400I | 900-1600I |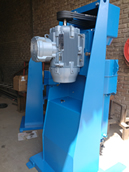 10 000 litre Mixers on LOAD CELL
MIXERS AND LET-DOWN TANKS
AVAILABLE IN THE FOLLOWING CAPACITIES:-
| | |
| --- | --- |
| 600 | LITRES |
| 1000 | LITRES |
| 1500 | LITRES |
| 2500 | LITRES |
| 3000 | LITRES |
| 10 000  | LITRES |
ALL MIXERS ARE FITTED WITH DISHED OR CONICAL BOTTOMS AND ARE FREE STANDING OR MOUNTED IN WORKING PLATFORMS.
LOAD CELL MOUNTINGS OPTIONAL.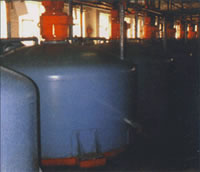 JUPITER Planetary Mixer 1955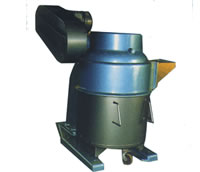 Tank For Sale
Disperser blades are used for most dispersing applications, since they produces high shear dispersion, pumping action, and size reduction – especially with heavy agglomerates.
The blades are made from high grade 304 Stainless Steel and are designed for far greater dispersion efficiency.
Immense care is taken to ensure that precise angles of the blade edges are maintained, as this is critical for high efficiency dispersion.
Most blades are stocked and available from 25mm (1inch) to 600mm (24inch) diameter, and are suitable for laboratory, to pilot lines, to full production.
Blades are typically held by top and bottom blade holders with 2 fasteners. Blade holders are recommended to maintain a rigid blade setting and restrict flexing of the blade itself during operation.
We are able to supply blades specially bored to fit most dispersers.
Our blades are used in inks, paint, coatings, adhesives, ceramic, rubber and chemical industries. They are designed to disperse, dissolve, or emulsify solid/liquid/gas materials.
WE OFFER A WIDE RANGE OF BLADE CONFIGURATIONS. PLEASE CONTACT US FOR OTHER BLADE DESIGN NEEDS.
Gallery